Released 7 hours ago
Submitted by KeyBank
KeyBank is proud to recognize the achievements of Dr. Celebrating Martin Luther King Jr. who influenced and shaped our nation and society. Recognitions such as MLK Day help Key reinforce its commitment to recognizing, understanding and celebrating the wide diversity of cultural differences, personal characteristics and backgrounds within the community.
In honor of Martin Luther King Jr. Day, the KeyBank Foundation has pledged $25,000 to the King Center for Nonviolent Social Change.
Founded in 1968 by Mrs. Coretta Scott King, the Martin Luther King, Jr. Center for Nonviolent Social Change has been a global goal, resource center, and community institution for over a quarter century. Nearly a million people make the pilgrimage to the National Historic Site each year to learn, be inspired, and share the legacy of Dr. King to pay their respects. Geared to serve as both a local and global resource, the King Center is dedicated to educating the world about the life, legacy, and teachings of Dr. Martin Luther King Jr. and inspires new generations to continue his unfinished work and strengthen causes and empower the changemakers who continue his efforts today.
Read the message from our Chairman and CEO Chris Gorman here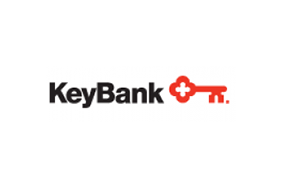 KeyBank
KeyBank
KeyCorp's roots stretch back 190 years to Albany, New York. Headquartered in Cleveland, Ohio, Key is one of the largest bank-based financial services companies in the United States with approximately $176.2 billion in assets as of March 31, 2021. States under the KeyBank National Association name through a network of approximately 1,100 branches and more than 1,400 ATMs. Trading under the KeyBanc Capital Markets name, Key also offers a wide range of sophisticated corporate and investment banking products, including mergers and acquisitions advisory, public and private debt and equity, syndications and derivatives, to middle market companies in select industries throughout the United States. Visit https://www.key.com/ for more information. KeyBank is a member of the FDIC.
More from KeyBank