Caroline Jetton
Music Education
GCPA 1103 | (765) 658-4503
E-mail
Caroline Jetton serves as Associate Dean of Academics and Advising for the School of Music, Director of Music Teacher Education, and Professor of Music. Her teaching responsibilities are in the area of ​​music education and have included elementary and secondary general music, early childhood, diverse needs, foundations of music education, and student teaching supervision.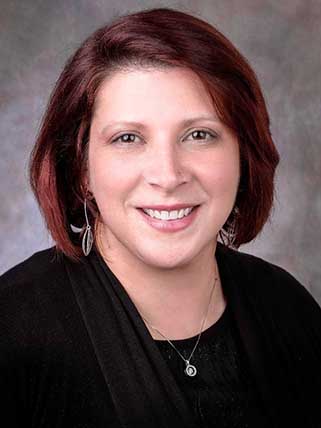 Abby Means
Music Education
E-mail
Abby Means serves as Assistant Professor of Music, teaching courses in general music (early childhood, elementary, and secondary), Foundations of Music Education, Senior Seminar in Music Education, Music Education Lab, and Thinking, Listening, and Creating with Music. dr Means will also serve as University student teacher supervisor.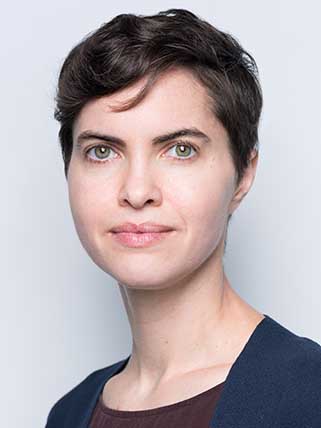 Eliza Brown
Music Theory, Composition
GCPA 1107 | (765) 658-1021
E-mail
Eliza Brown is a composer of concert music, music-theatre, and opera. Her works have been performed throughout the Americas and Europe by leading interpreters of new music, including Ensemble Dal Niente, Spektral Quartet, ensemble recherche, International Contemporary Ensemble, Network for New Music, Ensemble SurPlus, Quince Contemporary Vocal Ensemble, and Wild Rumpus New Music collective.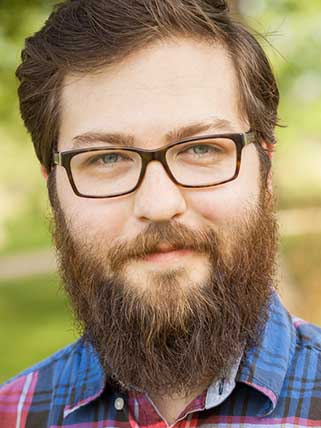 William Pearson
Music Theory, Composition
GCPA 1108 | (765) 658-1059
E-mail
William Pearson is a composer and organist. He studied composition at SUNY Purchase with Suzanne Farrin, Du Yun and Huang Ruo, and at the University of Illinois at Urbana-Champaign with Erik Lund and Erin Gee. Recent large works include The Amphibian, a work toured throughout the US and Russia by The Fifth House Ensemble in collaboration with the Tuvan throat-singing ensemble Alash, and The Young Son, an evening-long staged composition written for the TAK Ensemble. His next large project is a documentary film about the historic Choir of Men and Boys at the Cathedral of All Saints in Albany, New York.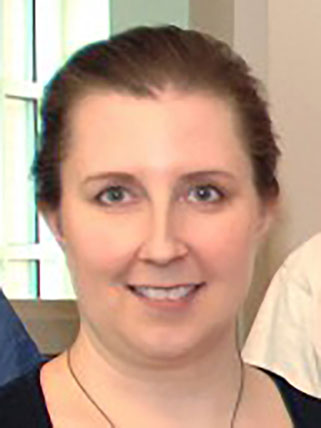 Nicole Brockman
Music Theory
GCPA 0117 | (765) 658-6351
E-mail
Nicole M. Brockmann enjoys a multifaceted career of performance, teaching, and scholarship. She received her Bachelor of Fine Arts degree from Carnegie Mellon University and her Master of Music, Artist Diploma, and Doctor of Musical Arts degrees from Yale University. Her viola teachers include Jesse Levine, Paul Silver, and Isaias Zelkowicz.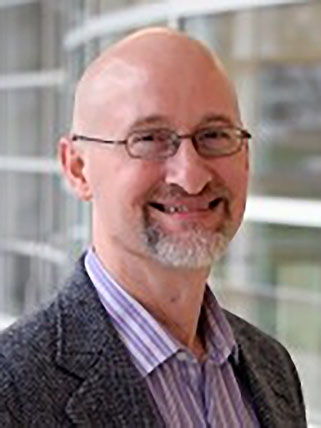 Scott Spiegelberg
Music Theory
GCPA 1106 | (765) 658-4359
E-mail
Scott Spiegelberg is interested in the perception of timbre, theory of pedagogy, improvisation, and popular music analysis. He is researching how much average listeners are aware of timbre, what timbral sources they can identify, and how much information about timbral sources and qualities affect music enjoyment.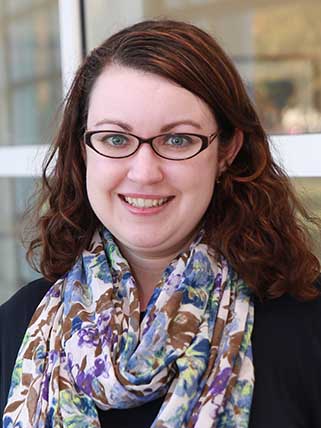 Elissa Harbert
Music History
GCPA 1104 | (765) 658-4396
E-mail
Elissa Harbert is an award-winning musicologist with expertise in music of the United States and Europe from the eighteenth century to the present. Her research focuses on musical theater, cultural memory, and historical representation in dramatic productions for stage and screen. Before arriving at DePauw in 2015, she taught at Northwestern University and Macalester College.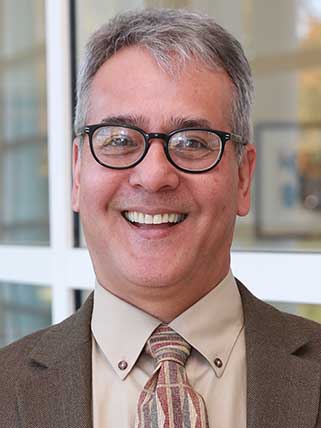 Matthew Balensuela
Music History
GCPA 1105 | (765) 658-4398
E-mail
Matthew Balensuela's books include Music Theory from Boethius to Zarlino (co-authored with David Russell Williams, Pendragon Press, 2007) and the critical edition of the Ars cantus mensurabilis mensurata per modos iuris (Nebraska, 1994).