Published 3 hours ago
Submitted by KeyBank
KeyBank, in partnership with the First Niagara Foundation, is providing $100,000 in grant funding for the Matt Urban Hope Center Urban Diner. The Urban Diner soup kitchen provides healthy meals for people in the community free of charge to ensure all residents have access to fresh, nutrient-rich food.
In addition to helping ensure access to wholesome food, the grant will provide the resources necessary to support a culinary arts vocational training program to provide participants with the skill set needed to pursue gainful employment in the food service industry. Both the Urban Diner Soup kitchen and the training program will provide the support needed to help people lead healthy lifestyles.
The Urban Diner will also soon be transitioning to the Matt Urban Hope Center's new facility at 243 Sears Street in Buffalo, after being housed at 385 Paderewski Drive for more than a decade.
"The Matt Urban Hope Center is dedicated to enhancing racial equality, increasing access to services for low income individuals, and empowering community members to improve their quality of life," said Elizabeth Gurney, KeyBank Director of Corporate Philanthropy and Executive Director of the First Niagara Foundation. "We are thrilled to help them continue to transform lives and change the landscape of our community through their unparalleled services and programs. They are making a lasting impression on our region while advancing and improving health equity."
"We are so grateful for the support of KeyBank and their commitment to helping us address the systemic barriers that must be overcome to provide true equality and transformational change," said Ben Hillegas, Executive Director of the Matt Urban Hope Center. "We look forward to being able to provide vocational education and even more nutritious meals for our community."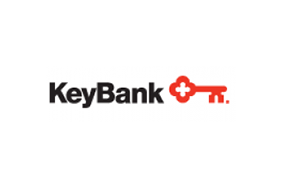 KeyBank
KeyBank
KeyCorp's roots trace back 190 years to Albany, New York. Headquartered in Cleveland, Ohio, Key is one of the nation's largest bank-based financial services companies, with assets of approximately $176.2 billion at March 31, 2021. Key provides deposit, lending, cash management, and investment services to individuals and businesses in 15 years states under the name KeyBank National Association through a network of approximately 1,100 branches and more than 1,400 ATMs. Key also provides a broad range of sophisticated corporate and investment banking products, such as merger and acquisition advice, public and private debt and equity, syndications and derivatives to middle market companies in selected industries throughout the United States under the KeyBanc Capital Markets trade name. For more information, visit https://www.key.com/. KeyBank is a member of the FDIC.
More from KeyBank