Startup Spotlight: Stooty Technologies
Let's assume you are a musician.
You want to record a song you've written, but you don't have recording equipment or access to a traditional studio.
what should you do
This is where Stooty Technologies comes in.
Childhood friends Dante Richardson and Deleon Alford are building an e-commerce marketplace for creative production and studio owners. Using Stooty's platform, a musician could book studio space to produce their song.
Businesses can also hire creators through Stooty to produce content for them.
People also read…
"The hardest part about creating content is getting ideas into production, especially when creating quality content," Richardson said.
"The production phase is the hardest part," he said. "Most companies now only focus on sales once the content is created. There is no platform that will actually help you produce your ideas when you have limited resources and are short on cash."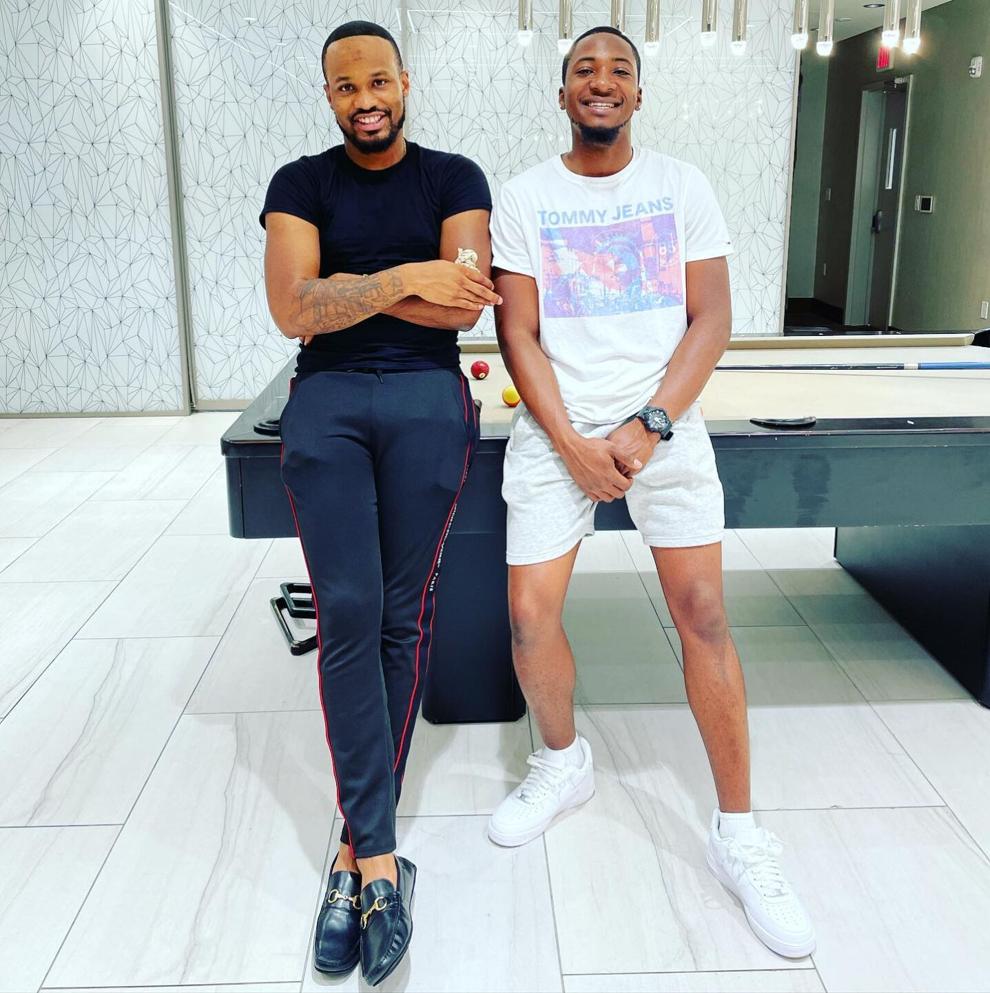 Stooty Technologies co-founders Dante Richardson, left, and Deleon Alford. The two men met as kids playing basketball in East Buffalo and founded Stooty Technologies in 2021.
Provided


Building the tech economy in Buffalo
Richardson and Alford met when they were 12 years old while playing basketball in East Buffalo. Richardson's professional background is in engineering and Alford and his wife own a pet grooming business, Alford's Angels, and Nickel City Pet Pantry.
They co-founded Stooty in 2021 to return to their passion for music and entertainment. But the men also hope to have a positive economic impact on Buffalo.
The creative industries are worth billions of dollars. Children dream of becoming YouTubers or TikTok stars. Thanks to social media and the internet, people can become financially self-sufficient by creating content virtually anywhere in the world.
This includes buffalo.
"Buffalo's economy is on the rise because of technology," Richardson said. "We see Stooty as a production hub for the creative industries."
Richardson and Alford created a beta version of the Stooty app that they are testing with developers and studio owners to see what features their users want.
They have raised $20,000 from angel investors so far and plan to launch a $3 million seed round in the future.
The men hope to launch the Stooty platform in late February or March.
To get to this point, Richardson and Alford tapped into resources specifically for minority founders.
Locally, Stooty is part of Launch NY's Founders Go Big program, an initiative to help underrepresented, disadvantaged founders create high-growth businesses.
Richardson also participates in a virtual residency program for Black and Afro-Latino entrepreneurs called Bubble Immerse. The program teaches founders how to create apps and develop market-ready, high-quality web products.
Richardson and Alford want to help build Buffalo's tech economy. They also want to be a positive example for children growing up in the same communities where they grew up.
Deleon Alford of STOOTY Technologies, Thursday, December 22, 2022. (Derek Gee/Buffalo News)
Derek Gee/Buffalo News


Alford recalled having ideas as a child but never seeing a way to make them a reality. He volunteers as a mentor to children at Baker Victory Services and believes that many of these young people could benefit from an app like Stooty because they are highly creative but have minimal resources.
"I love our city," Richardson said. "The whole city just does so much for us, and we see so many opportunities in the city. Children leave our city and try to go to crowded markets when our city is to be built. There are so many possibilities. We see a lot of economic activity downtown, on Buffalo's West Side, the North Side. We're from the East Side of Buffalo. Not too much going on over there.
Would you like to know more? Three stories to catch up:
• 3AM Innovations strives to protect first responders with tracking software
• Local startup is pinning its hopes on Bob the Pillow to ease sleep pain
• AireXpert aims to get aircraft repaired and flying again faster
Welcome to Buffalo Next. This newsletter from The Buffalo News brings you the latest coverage of Buffalo Niagara's changing economy – from real estate to healthcare to startups. Read more at BuffaloNext.com.
WHATS HAPPENING TO…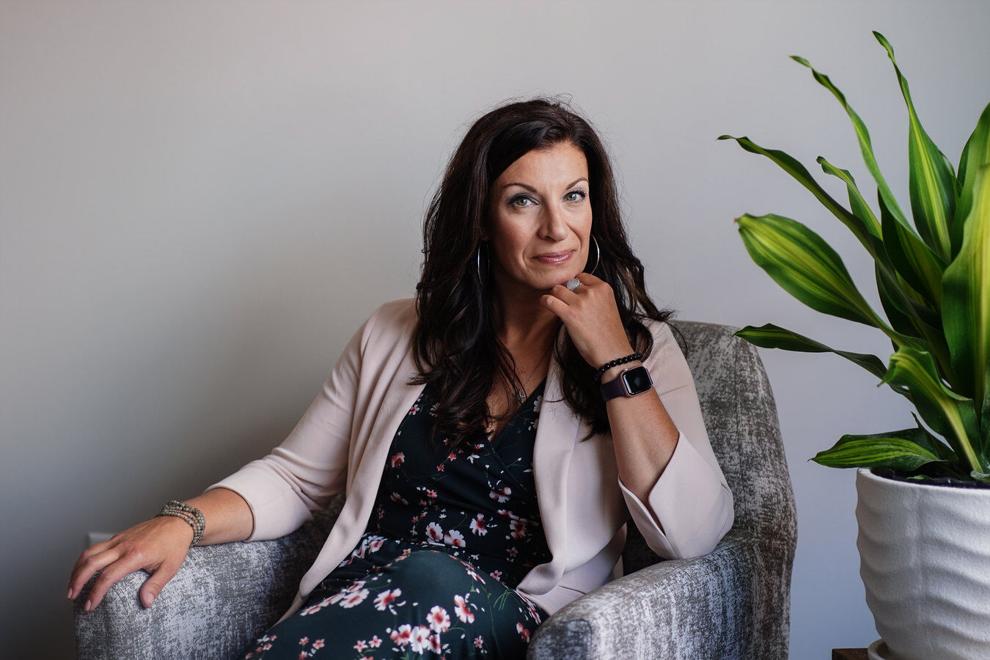 Annamaria Masucci, Managing Director of PITCH Hamburg, poses for a portrait in Hamburg, Germany, July 12, 2022.
Libby March
then: PITCH Hamburg, a business incubator program in the Hamburger Dorf, supports the creation and growth of new businesses in the community.
That year, the organization hired its first executive director, Annamaria Masucci, and opened its incubator space.
now: Five companies were selected for the founding cohort of PITCH Hamburg. You will receive free incubator space, mentoring, programming and the opportunity to apply for scholarships in the spring.
The five companies are:
• Our omphalos is an educational wellness consultancy offering customized wellness programs.
• Merit Badge Books is an independent bookstore in Hamburg that focuses on new specialist books for the whole family.
• Clean the soil refill facility is a refill store where customers can fill reusable containers with everyday products such as laundry detergent, dish soap, shampoo, conditioner and household cleaners.
• InstagramFlame forms a fully assembled, ready-to-ignite fire-starting package with a single wick that burns for up to three hours without maintenance.
• collective distribution will help local craft producers to scale their logistics and sales.
THE NEWEST
Catch up on the latest news from the Buffalo Niagara economy:
across western New York, Healthcare workers have many stories to tell about how they made it through the blizzard at work.
Legal marijuana sales started Thursday in the statebut not in western New York due to a lawsuit that resulted in an injunction suspending sales there.
World Central Kitchen is back Help feed Buffalo's East Side in response to the blizzard which paralyzed the city for almost a week.
Wells Enterprises will cut 183 jobs at its Dunkirk plantthat's fewer than the 319 employees the company had previously planned to lay off.
A three-year contract takes care of that Highmark members continue to have access to the network at Catholic Health facilities.
Athenex is closing its Newstead manufacturing facility and dismissal of all 92 employees as of March 17.
Initial efforts are underway in preparation for the third phase of the project to redevelop the Northland complex in Buffalo.
The state is looking for ideas to rehabilitate a prison that closed in Gowanda last year.
The federal funds were needed to get a tech hub program off the ground was included in a year-end bill before Congress.
Costs vs Benefits: This is the compromise at the heart of the climate protection plan proposed by the state.
A development agency hires a consultant to come up with something Ways to improve infrastructure between Canalside and the redesigned Centennial Park.
Sluggish hiring in the Buffalo Niagara area is being caused by a labor shortageand local officials are beginning to look for ways to ease the crisis.
After that, big changes will come to the state's energy markets a plan to reduce harmful emissions has been approved by an advisory board.
ICYMI
Five readings from Buffalo Next:
1. Recover for the Buffalo Niagara economy: The value of all goods and services produced in the region, which fell 3.4% during the pandemic, rebounded last year, up 5.3%.
2. The Bills make you want to go shopping: How Buffalo Bills merchandise is one of the hottest local gifts this holiday season.
3. How will Are Western New York Colleges Recovering From Covid-19? Enrollment at some local schools is holding up, while others are struggling to attract students.
4. New life for old stones: How a Buffalo company is finding new uses for old brick and stone in construction projects.
5. Major changes are proposed for the state's energy marketsand it could change the way residents heat their homes and prepare their food in the years to come.
The Buffalo Next team brings you an overview of the region's economic revitalization. Email tips to [email protected] or call Assistant Business Editor David Robinson at 716-849-4435.
Has this email been forwarded to you? Sign up to get the latest in your inbox five days a week.
Email tips to [email protected]
Buffalo next
Essential local business coverage that uncovers the trends, connects the dots, and contextualizes the impact on Buffalo's economy.